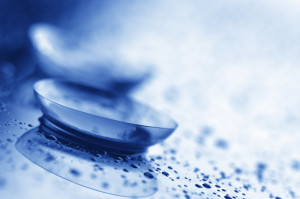 Through EPON Optical Group, our members have access to discounts from all of the major frame manufacturers along with many other smaller or specialty frame vendors, contact lens manufacturers and lab services.
With our combined volume, our members have the flexibility to purchase a greater variety of product lines while maintaining high discount rates.
EPON Optical Group imposes no minimum purchase requirements.  Members are free to order only as their business needs require without loss of the group discounts or reduction of the discount rate.
With EPON Optical Group, you do not need to worry about maintaining the qualifying minimums that direct purchases demand.
ABB OPTICAL GROUP
Authorized Distributor of contact lenses, full service GP lab, finished single vision spherical lenses, and digitally fabricated freeform lenses.  ABB Optical Group honors Alcon/CIBA's column B pricing.  
ALCON/CIBA
All lenses are billed out at ALCON/CIBA's column B pricing
BAUSCH+LOMB
All lenses are billed out at Bausch+Lomb's list price
COOPER VISION
All lenses are billed out at CooperVision's list price
HOYA VISION
Hard contact lenses – 12%
All other product as discounted from manufacturer's list with a 2% processing fee
NASSAU VISION GROUP
Distributor of ophthalmic lenses & frames. Optical accessories and soft contact lenses – Second Column Pricing
VALLEY CONTAX
All RGP lenses and private-label soft lenses – 12%
X-CEL CONTACTS, INC.
A contact lens distributor for: Bausch+Lomb, Alcon/CIBA, CooperVision, Hydron/Ocular Sciences, PBH/Barnes Hind, Sunsoft, and Vistakon – Schedule 1 Price List
For all EPON Optical Group members, the discount quoted to you will be the discount you receive.  There are no hidden fees, administrative fees or surprises on your statement.  We offer membership at no cost to you.  The discounts are what our members receive as of January 1, 2015.  The discounts listed are subject to change by the vendor.  Contact us for a current list, if you have any questions in regards to our vendor offerings, or questions about our group and policies.