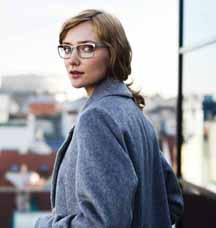 New eyewear brand launches globally in June 2016
Individuality, creativity and an inspiring urban environment – all apt descriptions of the character of Neubau, the 7th district of the Austrian capital, Vienna. Much like the trendy neighborhoods of other major cities worldwide, Neubau is a ground for innovative ideas and definitive trends in fashion, music and contemporary art of all genres.
The spirit of innovation and creative diversity are constantly present in Neubau, an area in constant flux that's home to galleries, studios, cafés, concept stores, hipster bars and little shops selling the wares of emerging designers. The Viennese district is an archetypal example of an exciting, rapidly evolving urban district, and this approach to life has now become the inspiration behind a new global brand of glasses: neubau eyewear.

neubau eyewear, which was presented for the first time at the OPTI trade fair in Munich on January 15th, 2016, is an homage to creativity, innovation and the zeitgeist of the Millennial Generation. The worldwide launch of its optical eyewear collection will be in June 2016, with 12 models in six colors each. The first neubau sunglasses collection will follow in October 2016.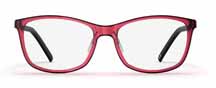 Backed by Austrian manufacturer Silhouette International Schmied AG, neubau eyewear joins a portfolio of brands that includes Silhouette Eyewear and adidas Sport Eyewear, contributing a new, distinctive blend of innovative urban design, youthful appeal and highly sophisticated technology and materials. To support the launch of neubau as well as its other brands and products, Silhouette has recently increased its number of employees by 20% and anticipates solid growth across the United States.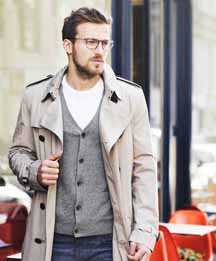 "The original neubau eyewear brand marks the perfect addition to our company portfolio and will enable us to capture the enthusiasm of a new audience," says Silhouette CEO Daniel Rogger. "These high quality, Austrian-made spectacles are perfectly suited to the requirements of discerning modern customers who crave heritage and experience along with an innovative design sensibility."
As befits an established company like Silhouette, neubau eyewear encompasses the pursuit of superior design with high quality manufacturing. The result is a light, comfortable pair of glasses that has been tailored to a modern urban audience in line with the inspiration behind the brand.
Daniel Liktor, responsible for the brand and the launch of neubau eyewear, sums it all up: "In an authentically appealing way, neubau eyewear reflects the recent zeitgeist of eyewear fashion. It is inspired by young, creative and contemporary Vienna and can be seen as an homage to all urban trendy areas as well as those who live, work and play in them."  neubau-eyewear.com