Join Us in Las Vegas for Vision Expo West
Vision Expo West is the complete eyecare event – where what's new and trending in fashion, education and innovation come together.
Shop more than 5,000 fashion and luxury brands for an unforgettable buying experience. Enhance your skill set with more than 320 hours of education and 23 specialty tracks to deliver improved patient care and grow your business. Experience the latest industry advances in contact lenses, solutions, therapeutics and leading edge medical and diagnostic equipment. Finally, engage in essential learning and networking that extends past the classroom onto the show floor and beyond at some of the hottest spots in Las Vegas!
EPON members should contact the EPON office for their custom registration link to ensure you receive your exclusive member benefits including complimentary exhibit hall registration and continuing education discounts.
CARROLLTON, TX – April 13, 2017 – ImageWear debuts new styles for spring in its signature men's and women's collection: London Fog. Founded in 1923, London Fog is a global lifestyle brand found in finer department stores across the world. London Fog Eyewear for men and women blend modern trends with timeless style to create a versatile, on-trend collection.  Read more.

TRENDSETTING DESIGN, SUPERIOR CRAFTSMANSHIP, POWERFUL BRANDS FOR PREFERRED CUSTOMER PARTNERSHIPS
Padua, February 2017 – SAFILO, the fully integrated Italian eyewear creator, manufacturer and worldwide distributor of quality and trust, is present with its direction setting booth in Pavilion 1 at MIDO 2017, the world's largest and most prestigious optical fair from February 25th to 27th at Fiera Milano.  Read more.
Plainville, MA – January 23rd, 2017 –  Hilco Vision – the creator of smart optical solutions since 1956 – announces today the acquisition of Croakies® Inc., the Wyoming-based originator of eyewear retainers and associated outdoor lifestyle accessories.

Westchester Magazine, a lead publication in the Westchester county area of New York, features eyewear manufacturer Zyloware Eyewear in the most recent issue of the 914 Inc. "Money Talks" segment. The article is centered around the history of Zyloware Eyewear and how the company has grown to where they are today.  Read more.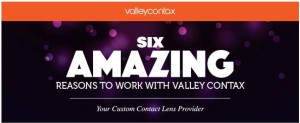 Valley Contax is the world's leading independent custom contact lens manufacturer.  Since 1981, we've built a reputation and following for exceptional products and customer service.  From our state-of-the-art facilities in Springfield, Oregon we staff the industry's most talented lab technicians, customer care representatives and consultants. Read more.
Fossil, the American watch and lifestyle company creatively rooted in authentic vintage and classic design, introduces its Fall/Winter 2016 eyewear collection manufactured by Safilo Group. Inspired by creativity and curiosity, the newest eyewear styles celebrate the brand's vintage design roots while updating it with the clean lines and modern looks of today. Read more.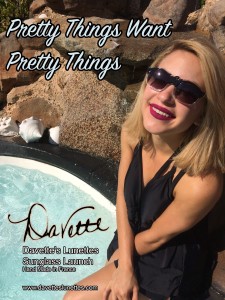 Penryn, CA – July 27, 2016.  Davette Fournier, creative director of the Davette's Lunettes eyewear brand, has announced that she will celebrate the 2nd anniversary of her Davette's Lunettes eyewear collection launch at Vision Expo West this year on September 15th, 16th and 17th at the Sands Convention Center, Las Vegas, NV.
A return to her passions for creation, and with a focus on her unique sense of fashion which is developed from her many years as production designer, choreographer and costuming artist for dance productions across the USA, Davette Fournier brings her creativity into the luxury eyewear sector with promises of her French heritage, and her penchant for classic Parisian flair.  Read more.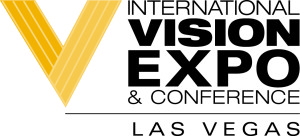 Explore the latest in optical fashion, accessories and medical equipment.  Vision Expo West offers over 320 hours of education to keep you up to date on the latest techniques and trends in optical. Read more for exclusive benefits available to EPON members.
LEWISVILLE, TEXAS, (August 8, 2016) Hoya Vision Care, technology leader in ophthalmic lenses, announced today the availability of "See the Light, HOYA Sensity, New Light Reactive Lenses" a new free ABO course. The course is available on Empower U, an online training and continuing education program designed specifically to support independent eye care practices that is free to any practice with a HOYA account number.  Read more.
June 30, 2016 – Ontario, CA. Both Ziena and 7eye by PanOptx eyewear provide fast-acting relief from the burning, itching and redness caused by dry eye, without the side effects or reactions found with other medications and treatments. Both designs help to lock in corneal moisture while blocking out wind, glare and airborne irritants like dust and pollen.  Read more.
Longarone, June 14 2016 – A new takeover for De Rigo Vision, a leading maker and distributor of quality eyewear.
The company announces that it has signed an agreement to purchase complete ownership of REM Eyewear of Los Angeles, one of the biggest eyewear distributors on the American market.
The operation, part of De Rigo Vision's strategic plan for further international expansion, aims to reinforce the Group's distribution platform on the American market.  Read more.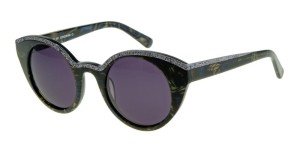 ZIG Eyewear USA announces new releases to the collections of ZIGGY®, Sunny, and Jean Reno Eyewear by designer Cendrine O.
ZIGGY® by Cendrine O.
Feminine shaped frames combined with striking designs and bold color combinations are just some of the elements you will find in the spring 2016 ZIGGY® releases from ZIG Eyewear USA. Artsy optical illusions, unique color palettes and stunning textural elements make each piece an original design of our creator eyewear.  Read more.
Eyewear industry leader ClearVision Optical introduces IZOD Interchangeable eyewear, a unique new collection that lets consumers customize their eyewear by changing the temple color to match their look.
Designed for those who like to express their own unique style, this youthful, on trend collection includes 4 handmade acetate front shapes in 2 colors and 2 sizes each, and 8 vibrant temple colors, all crafted from lightweight, hypoallergenic TR-90 material. By choosing one frame and two additional temple colors, consumers have the opportunity to create three looks with one frame.
Bringing a vibrant update to Silhouette's most innovative and iconic design – Titan Minimal Art – is TMA Pulse. TMA Pulse, with its six vivid color options and six unique shapes, gives the well-known frame a fresh personality, along with a touch more youthfulness. The popular cat-eye style for women and the inventive take on the gender-neutral aviator style are some of the most notable standouts in this new signature collection. Bold color combinations such as melon/grey and coral red/grey are also fresh, updated features for this style.  Read more.
Each of the six styles is constructed of plastic and is easily RXable. The feminine shapes sport a variety of rectangular, upswept, and modified square shapes made to flatter the faces of women of all ages. The plastic colors utilize a selection of beautiful marble, animal print, and multi-colored laminates. Combinations include such shades as Brown-leopard, Golden-Blue, Green Marble, Black-Straw, Blue Horn-Brown, among others.  Read more.
Padua, Italy – Safilo Group, the fully integrated Italian eyewear creator distributor of quality and trust, continues its commitment to support Special Olympics, the global non-profit organization dedicated to year- round sports training and competition for people with intellectual disabilities. Founded in 1968 by Eunice Kennedy Shriver, Special Olympics now serves more than 4.5 million athletes with intellectual disabilities in sports training, competition and related services worldwide.  Read more.
Sun Valley, CA (January 25, 2016) – Globally renown designer Jonathan Adler and REM Eyewear announce the spring 2016 sun collection. Fueled by various sources of inspiration, the new styles draw influence from mid-century Americana, modern art and global pop culture to create the signature 'Adler aesthetic.'
Produced to perfection, the spring 2016 Jonathan Adler sun collection carries a statement piece for every glamour girl. For the woman who wants to be admired for her style, the St. Tropez and Buenos Aires offers jaw-dropping elements with its oversized and modified cat-eye silhouettes respectively, in addition to a striking gold leaf pattern throughout. Read more.
Considered one of the finest handmade acetate frames on the market today, Hackett Bespoke UTX
frames are 30% lighter than normal with half the thickness of a regular frame. Ultra-thin. Ultra-light.
With its efficient use of material, trim detail and classic silhouettes, Hackett Bespoke UTX defines elegance while providing a lightweight comfortable fit.
Hackett Bespoke UTX has introduced 4 new metal styles consisting of high quality and high technology elements complimenting the existing Hackett Bespoke Eyewear collection.  Read more.
New eyewear brand launches globally in June 2016
Individuality, creativity and an inspiring urban environment – all apt descriptions of the character of Neubau, the 7th district of the Austrian capital, Vienna. Much like the trendy neighborhoods of other major cities worldwide, Neubau is a ground for innovative ideas and definitive trends in fashion, music and contemporary art of all genres.
The spirit of innovation and creative diversity are constantly present in Neubau, an area in constant flux that's home to galleries, studios, cafés, concept stores, hipster bars and little shops selling the wares of emerging designers. The Viennese district is an archetypal example of an exciting, rapidly evolving urban district, and this approach to life has now become the inspiration behind a new global brand of glasses: neubau eyewear.  Read more.
Anna Sui's latest optical collection features elegant tortoise design with a spice of unique elements.
Rich handmade acetates, contrasting double laminate accents and matching temple tips can be found on frames AS 5022 and AS 5023. The continuous etched, inset pattern adds intricate detail highlighting Anna's signature rose-bud detailing in her latest runway collection. Read more.
Creative, dynamic, and never the same, Carrera's new eyewear models perfectly embody Millennials' authentic personality. The new sunglasses have an eclectic spirit, staying true to their nature yet reinventing themselves every day, and being capable of experimenting and surprising.  Read more.
kate spade new york is always optimistic, often unexpected and wonderfully original. Inspired this season by a box of chocolates and other sweets – as well as a wonderfully original floral print which ties back to kate spade new york's current ready-to-wear collection. The kate spade new york Fall/Winter 2015-2016 eyewear collection looks as sweet as its inspiration, and continues to be reinforced by classic shapes and modern graphic elements.  Read more.
Diana, Billie and Glenda S. feature retro flair and the latest playful Vera Bradley prints. Vibrant hues combine with metal finishes to create the perfect look for any Vera Bradley lover!
Diana is a combination frame with a sweet rounded eye shape. The flat double laminated frame front is paired with acetate temples featuring Impressionista and Katalina Blues on the interiors. Perfect for the girl on the go, Diana features spring hinges for a comfortable fit.  Read more.

Chargebacks are an ever present thorn in the side of business owners, however; chargebacks are a necessary option for cardholders who can sometimes feel powerless in the face of fraud or an unresponsive business. Premier Merchant Services outlines some helpful points to assist merchants in reducing the possibility of chargebacks.  Read more.
October 26, 2015 – Pepe Jeans features an exciting NEW optical assortment for the season. With denim temple inserts, Pepe Jeans Eyewear draws inspiration from its renowned denim collection, as shown on PJ 1220.  Read more.
Feminine style and glamour echo the fluid drapery and beading directly from the runway. Badgley Mischka's exquisite attention to detail is directly translated through the latest optical collection, while featuring the highest quality products and design elements.
Dora is a full acetate frame with an exaggerated cat-eye shape.  Double laminated Mazzuchelli acetate creates a rich depth of color which is accentuated by a hand polished finish. Dora is available in Ebony and Caramel. Read more.
Port Chester, NY:  Exciting new Zyloware Eyewear releases for Sophia Loren, Stetson, Randy Jackson, MaxStudio.com, Leon Max, Invincilites and Daisy Fuentes for October 2015.
Timeless is the first word used to describe the Sophia Loren BR 71 full metal frame.  The frame features a unique and luxurious open temple tulip-like design with epoxy filled décor and crystals on the end piece.  The modified oval shape is extremely flattering on the mature wearer.  Read more.
Istanbul, 8 October 2015 – Safilo Group, the fully integrated Italian eyewear creator and worldwide distributor of quality and trust, opens its wholly owned subsidiary in Turkey, making it the hub of its new Central Eastern European Division.  Read more.
Sun Valley, CA (October 6, 2015) – Providing a trailblazing solution to the fit and comfort of traditional eyewear, SPINE – the rapidly growing innovative brand by REM – is elevated with six new additions to its collection.
The benefits of SPINE frames are unrivaled. Constructed with a patented micro injection metal (MiM) hinge and cable system, SPINE temples flex in all directions and grip your face, keeping your frames where you want them, no matter what. SPINE temples also shut automatically when removed from the face.  Read more.
Las Vegas, NV –New frames from POLICE, Carolina Herrera, and Lanvin were introduced at Vision Expo West.
POLICE, the De Rigo Group's house brand, was launched in Italy in 1983 as unisex eyewear and a metropolitan manifesto for those who set out to get noticed.  The name is no coincidence. It triggers the imagination and dreams, especially of the younger generations, and offers a whole new outlook, across the ocean and against the tide. The name evokes the American "on the road" lifestyle, but also the strong urban spirit of the city of all cities: New York.
CH Carolina Herrera is the lifestyle sportswear collection of the global fashion house Carolina Herrera. It appeals to a broad customer base while maintaining the sophisticated and effortless style that is inherent in the signature brand.  CH Carolina Herrera brings casual elegance to every aspect of one's life, while offering a wide variety of ready to wear, accessories, fragrance and specialty items for women, men and children.
Lanvin: The oldest French couture house, founded in 1889 by Jeanne Lanvin, is today a reference for the Parisian industry of luxury. An aficionado of culture, Jeanne Lanvin created a style and a global universe of elegance providing an outstanding cultural heritage.  Read more.
Roselle, IL – Modern Optical International expands its recently revamped URock Collection with two new styles. Geared for the male millennial, URock offers minimalist designs that balance cool with edge. A masculine color palette along with subtle patterns and matte finishes invite broad appeal to this elusive, style-conscious demographic.  In addition to everyday wear, URock represents a go-to choice for gamers and computer users because the high cost of lenses is offset by URock's affordability. Quality materials such as TR90 memory plastic, handmade zyl, and spring hinges support their active lifestyles. Value pricing plus a two-year warranty will earn buyers' stamp of approval. On-trend designs, catchy model names, a URock video and new collection logo all embody the core of this essential eyewear collection. "Do What Rocks Your World with URock eyewear!"  Read more.
Lilly Lovers, just in, Ella and Sheldrake from the Lilly Pulitzer Girls Collection.
Ella and Sheldrake are sure to catch attention with the Tusk in Sun print, exclusively from Lilly Pulitzer.
Ella is available in Aqua, Purple and Tortoise. Sizes 46-15-125 and 48-15-130.
Sheldrake is available in Chocolate, Lilac and Navy. Sizes 45-15-125 and 47-15-130.    Read more.
New Program Delivers Simplicity Through Effortless Ordering & Package Pricing
SEPTEMBER 17, 2015, NEW YORK – Renowned eyewear company Silhouette International, manufacturer of adidas eyewear, has partnered with award-winning Digital Eye Lab (DEL) to launch a unique program for eye care professionals (ECPs). Entitled ADIDAS PERFORMANCE RX, the program will enable ECPs carrying adidas sports performance product to place orders more efficiently than ever before, with valuable package pricing covering both eyewear and lenses as well as free shipping.
Thanks to the new partnership with DEL – the first fully automated optical lab dedicated to freeform digital lens fabrication in the U.S. – ECPs will now be fully equipped to provide patients with a wide range of superior performance frames and the best lenses available. All program pricing will be listed as a complete package price structured for ease of use and increased profitability, while guaranteeing that patients have easy access to quality sports performance sun protection and exceptional customer service, including a worry-free 2-year frame and lens guarantee. With a turnaround time of just 5 days for a complete Rx frame solution and free shipping, this program is designed to be highly attractive to ECPs.  Read more.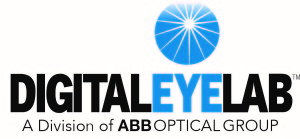 Digital Eye Lab EZCONNECT: new service revolutionizing eyewear ordering
HAWTHORNE, N.Y. (September 18, 2015) – Digital Eye Lab (DEL), a division of ABB OPTICAL GROUP, has announced the launch of EZCONNECT, a new revolutionary service for ordering a complete pair of eyewear. For the introduction, Digital Eye Lab has partnered with Silhouette International in support of the launch of their new ADIDAS PERFORMANCE RX program.
ADIDAS PERFORMANCE RX will be filled exclusively by Digital Eye Lab using DEL's new EZCONNECT service, an online portal that allows ECPs to order eyewear and lenses at once, eliminating the need to send frames to the lab. The companies unveiled the partnership and programs yesterday at Vision Expo West.
"This collaboration with Silhouette and launch of the exciting ADIDAS PERFORMANCE RX program is the foundation for our EZCONNECT service," said ABB OPTICAL GROUP Vice President of Eyewear Nan Meehan. "With this new service, we are bringing frames and digitally fabricated lenses together using a streamlined and efficient web portal created for eye care professionals."  Read  more.
Port Chester, NY: Exciting new Zyloware Eyewear releases for Sophia Loren, Stetson, Randy Jackson, Leon Max and Invincilites for August 2015.
Looking to get attention? The full rim zyl Randy Jackson 3028 stands out for the fashion-forward wearer. Offered in four alluring colors, this frame has a brushed wood-like finish on the zyl front and temples. Three metal rivets put the focus on the endpiece. The RJ logo brands the inside right temple tip and spring hinges provide comfort to the wearer.  Read more.
Badgley Mischka June Optical Collection (Dionne, Veronique)
Feminine style and glamour echo the fluid drapery and beading directly from the runway. Badgley Mischka's exquisite attention to detail is directly translated through the latest collections, while featuring highest quality products and design elements. Target Market: Modern, couture women who desire feminine, romantic and luxurious eyewear
XOXO June Optical Collection (Divine, Belle, Scandal)
XOXO June Optical Collection offers a glamourous mix of metal and acetate with bold patterns and colors!
Target Market: The "in-the-mix" girl.
Argyleculture June Optical Collection (Davis, Hudson)
Argyleculture's Optical Collection features bold temples and eye catching acetates to accent your everyday style.
Target Market: Men over the age 25 living the modern American lifestyle who are aware fashion trends. Read more.
New York, NY (June 23, 2015) – Tura Inc., the inventor of fashion eyewear in 1938, debuts its Universal Fit collection from the quintessentially British Ted Baker line, featuring comfort models for Asian women and men customized to their facial structures.
The eight (8) subtly branded frames – four women's and four men's – are made from rich, laminated acetate material. The designs include structured plastic bridges with deeper nose pads. Additionally, two models are offered with adjustable nose pads.  A four base curve frame front, proper screw-to-screw width and bowed temples make these models a requirement in any office that serves the Asian community.  Read more.
Roselle, IL – Back by popular demand, value eyewear leader Modern Optical International kicks off the back-to-school season with its FREE kid's book giveaway!
The back-to-school season is officially underway, and Modern Optical wants to help ECPs build their waiting room libraries. Children's books entertain and educate young patients while creating a warm, family-oriented environment.  Each colorfully illustrated book that Modern Optical is giving away has an age-appropriate optical theme and story line that both kids and parents will enjoy!  ECPs will receive one free children's book with every assorted 12-piece purchase from these popular collections: Modz Kids, URock, and Modz.  Read more.
Five metals and two acetates comprise these new creations. Notable for its commitment to sophistication and elegance, each new Diva features highly detailed work meticulously augmented with Austrian Swarovski Crystals cut in a variety of sizes, shapes, and colors. Within the metal styles, hand painted finishes often complement a variety of subtle colorations. Read More.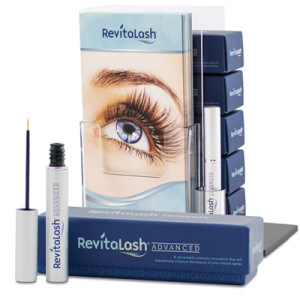 OptiSource is now offering the award-winning and in-demand eyelash conditioner, RevitaLash® Advanced, to the optical industry. RevitaLash® Advanced is a breakthrough, category-leading cosmetic formula created to condition, revitalize, and beautify the eyelashes. Read more.
June 2015 – EPON has once again renewed their affiliate partnership with Vision Expo West. EPON Members are eligible to receive:
– Complimentary exhibit hall registration
– 10% off Education.
– Access to Club Vision Lounge
– Complimentary lunch Saturday, September 19, 2015 during the show.
More than 330 hours of education for every role and experience level, are focused on 3 core competencies — disease diagnosis and treatment; clinical application of products; and healthy business solutions.  Over 5,000 optical brands and over 575 exhibiting companies.  Register today to see the latest fashion collections and trends to increase sales in your optical, or sign up for your personalized education plan. http://www.visionexpowest.com/EPON
TURA Inc. Launches Geoffrey Beene XL Collection 
Ophthalmic Models Crafted for Larger Men, Blending Luxury with Comfort and Style at an Attractive Price
New York, NY (June 1, 2015) – Tura Inc., the inventor of fashion eyewear in 1938, introduces the Geoffrey Beene XL collection, featuring four (4) men's ophthalmic models debuting this month. These affordable designs will appeal to the male customer looking for classic and modern styles in fashionable colors, with a larger head fit.  Read more.
Hauppauge, NY – June 2015 – ClearVision Optical introduces its 2015 Kids Collection just in time for the back to school season, featuring new styles in Op Kids, Jessica McClintock for Girls, and IZOD Boys.  Offering one of the largest selections of kids frames available from one company, the ClearVision 2015 Kids Collection helps eyecare professionals build their Kids space with a colorful collection of on trend, "grown up" styles. Read more.
Westbury, NY, June10, 2015 – When it comes to menswear fashion, much is made of "sprezzatura" and its distinction among Italian men. The art of sprezzatura, commonly defined as "a certain nonchalance, so as to conceal all art and make whatever one does or create appear to be without effort and almost without any thought about it", relies on attention to detail. The Helium Mens collection consists of eight new styles in metal and acetate, all expressing the signature attributes of masterful Italian craftsmanship with simple classic details and refined designs elements.  Read more.
June 2016 – ZIGGY® has launched the Sunny Sunwear Collection, a beautifully eclectic range of bespoke sunglasses designed by eyewear artist, Cendrine Obadia, who is renowned for her original, wearable art. The ZIGGY® by Cendrine O. Sunwear Collection is available now at from ZIG Eyewear USA.
The 24-piece collection features versatile and unique designs that stand out from the crowd and let your personality shine through. Exceptional craftsmanship and materials guarantee a lightweight and comfortable fit and assured quality.  Read more.
1979… JEREMY HACKETT AND ASHLEY LLOYD-JENNINGS MEET IN PORTOBELLO ROAD…
…West London, both combing the market for good second-hand traditional British men's clothing. A business partnership is soon started with their own small stall in Portobello, selling on the clothing after cleaning and repairs. Today, Hackett's new collections are available globally and are celebrated for their re-interpretation of British style for today's gentleman as well as their quality. From bespoke tailoring to iconic sports garments, Hackett's fineries are as at home at Sandringham, as they are at Silverstone.  Read more.
Hauppauge, NY – May 2015 – Optical industry leader ClearVision Optical was recently honored in the Executives' Association of New York City's (EANYC) inaugural Deals of Distinction Awards. Developed in partnership between EANYC and SmartCEO, the Deals of Distinction program recognizes the area's most accomplished executives and the transactions and partnerships that have made their organizations better.  Read more.

A&A Optical announces the release of two new ophthalmic frames from luxury collection: Jimmy Crystal New York™. The designer eyewear collection is comprised of striking limited edition pieces reminiscent of a collector's item. Each style is unique and special, featuring hand set Swarovski elements.  Read more.
Poets Eyewear is pleased to introduce our newest frame models from our Coco Song line. Coco Song is an eyewear dynasty created in Italy and inspired by exotic Asian culture. The collection features silk and real feathers with every component of these frames being hand-made to perfection. Its vibrant colors and innovative designs make every frame distinctive in its own way. This Italian masterpiece is sure to make a lasting impression on each of your clients. Read more.
Ducks Unlimited is committed to conservation and authentic style. The March Sun collection is just in time for the warm weather ahead.
Mercury features a sleek rectangular frame shape and acetate frame.  Honed acetate adds depth to this sporty style. Mercury is available in Black and Dark Tortoise.  Read more.
Coming out of the dark and forged from the most aggressive images that normally stay in a designer's personal collection. Evil eye evo is a weapon which will create brand heat and consumer desire. Made for the most extreme sporting applications and packed with technology evolved from over 13 years of experience creating the best performance sunwear out there. Full of personality, razor sharp vision, and a precise fit makes the Evil Eye Evo unmatched, and second to none.  Read more.
Exciting new Zyloware Eyewear releases for Sophia Loren, Stetson, Stetson Off Road, MaxStudio.com, Invincilites and Daisy Fuentes for April 2015. Read more.

With a nod to the brand's vibrant styling splashed with a tropical vibe, the three Op "Sherbet" releases light up youthful faces with a colorful palette of sweet, on trend designs. Featuring a menu of delectable, "frozen treat" shades like Chocolate, Mint, Cherry and Blueberry, each of the full acetate styles is available in six colors and one size each. Read more.

Ducks Unlimited is committed to conservation and authentic style. The February optical collection (Transit, Striker, Patrol)  is directly inspired by duck-calls, consistent with Ducks Unlimited's vision of maintaining wetlands for today, tomorrow and forever.  Read more.
February 13, 2015 – Without sacrificing creativity the Plume Paris collection releases beautiful designs that are not only comfortable to wear but exude confidence. The newest styles are a wonderful mixture of inspirations from the past with an eye to a more modern and edgy style. One of the most significant design elements to the collection is the blending of easy to wear frame shapes with exquisite and unique temple and brow-bar designs. A notable trend in this season's collection is the designer's inclination for a moderate feline eye-shape. Read more.
LAVAL, Quebec, Jan. 20, 2015 /PRNewswire/ — Valeant Pharmaceuticals International, Inc. (NYSE: VRX and TSX: VRX) today announced that its wholly owned subsidiary, Bausch + Lomb, has received 510(k) clearance from the U.S. Food and Drug Administration (FDA) for an advanced Swept Source OCT (Optical Coherence Tomography) imaging system and updated software for its VICTUS® Femtosecond Laser Platform that will provide surgeons with a new, redesigned interface. The intuitive interface is designed to allow faster, simpler customized treatment planning to help surgeons improve efficiency and patient-flow during surgical procedures. Read more.
December 22, 2014 – The Dolabany Eyewear collection recreates original vintage design that captures the true retro trend.  Every frame in the collection is a perfect blend of yesterday and today.  The collection includes enhanced original designs and incorporates the finest Italian zyl in a wide spectrum of colors.  Comfort and fit are always an integral part of the design. The wide variety of materials used in the collection include zyl, stainless steel and TR-90 which make this collection unique and exciting. The look of the collection is versatile, while always maintaining a high standard of functionality and excellence. Read more.
Dallas, November 2014: A&A Optical announces an exclusive agreement to distribute Crocs™ eyewear throughout the United States. Crocs™ eyewear will feature adult eyewear styles that will release nationwide in January 2015.  Read more.
Clark Kent has nothing on you. Metropolis has a new super man in town!
Large classic frames with modern angled bottom rim and teardrop lens shape. Our distinguished yet hip reincarnation of a trend that seems to transcend decades. From The Man of Steel to Woody Allen to Buddy Holly to (insert your name here!).  Read more.
MODO's newly launched Biotech Collection brings injection molded sunglasses to a new frontier. The Biotech material is made up of 63% castor seed oil. This drastically reduces the environmental impact. The MODO Biotech Collection consists of eight frames in four color choices.  Read more.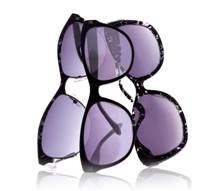 Eyewear industry leader ClearVision Optical introduces its 2015 Sun Collection featuring over 80 well designed styles for men and women from highly recognizable consumer brands.
For years, ClearVision has offered its sunglass collection much earlier than other eyewear providers, allowing eyecare professionals to build a significant part of their sun collection at a great time and cost savings.  Read more.
Premiering in 2009, Switch Vision revolutionized the sun performance eyewear category by introducing the world's first solution utilizing Magnetic Interchange Technology. Switch products are known for their unparalleled convenience, speed and ease of use by utilizing magnets embedded in the frame and lens to enable users to swap out lenses and eyecups quickly and easily as light conditions and activities change.  Read more.
Elmont, N.Y. – Eastern States Eyewear has announced the release of eight new ophthalmic styles within its Exces Eyewear collection. The collection sees a vast mix of materials. In plastic, there are three new styles featuring a diverse range of color schemes that sport a mix of several animal print laminates or clever fades. In metal, there are two stainless steel styles in petite sizes (either a 48 or 49 eye). Both feature architectural temple shaping and two toned color schemes providing for a bright, youthful look. Read more.
Port Chester, NY: Zyloware Eyewear has announced the expansion of the Stetson Slims Collection in January 2015.
Stetson Slims is appealing to men of all ages, with construction that is extremely lightweight, comfortable and fashionable while still maintaining the durability of a thicker zyl frame. Stetson Slim's flexible stainless steel core wire temple eliminates the need for a bulky spring hinge or thick temple enhancing its lightness. When the Stetson Slims are worn, the weight is distributed throughout the zyl frame, relieving your nose of the pressure nosepads would normally leave. This makes Stetson Slims among the most comfortable zyl frame available.  Read more.

We really enjoyed exhibiting at the Monterey Symposium 2014.
Thanks to all of you who stopped by our booth.
Carter Bond is one of the first brands in the world to produce wood-finish acetate frames using natural looking materials that can easily be adjusted, providing a beautiful product that is easy to work with and wear.
Please note, no trees were harmed in the making of these frames!  Read more.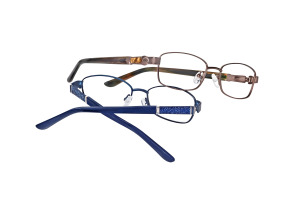 Dallas, November 2014: A&A Optical announces the release of two new petite styles from the Alexander Collection™: Quinn and Molly. Reveal inner grace and sophistication in eyewear inspired by the woman who adorns herself with rich color and style, whether understated or dramatic. Alexander Collection™ offers fine hand crafted details, such as Swarovski crystal accents, metal inlays and delicate laser etching in acetate, metal, semi‐rimless and combination frame styles.  Read more.
One of the most popular ophthalmic frames of the season amongst Dolabany's spectacle fans is the sleek Hugo from the 2014 Dolabany Eyewear collection. Just as many of their retro-styled eyeglasses, the Hugo is assembled by hand, a signature feature of the brand.
The character of the Hugo is displayed in a thick, two-toned marble acetate material that allows for vibrant, rich colouring.  Read more.
Rosemary Petyarre (Pitjara) was born in 1945 at Utopia, north east of Alice Springs, Northern Territory. Rosemary was one of a group of Anmatyerre women at the forefront of the art movement in the Utopia area, and was amongst a group of women from Utopia who travelled to Indonesia to learn different techniques for producing batik. Following the Holmes a Court Summer Project, sponsored by CAAMA in 1988-89, she spread her wings and commenced painting with acrylic on canvas.  Read more.
Dallas, October 2014: A&A Optical announces the release a new style from Cruz™ eyewear collection: Second Ave. Affordable luxuries designed for the discriminating, modern man. Cruz™ eyewear offers a selection of fine, hand crafted frames which complement any lifestyle and any age.  Read more.
Masculine modern styles meet retro sensibility in the latest collection from Argyleculture. Sonny, Porter and Fletcher are on trend for the most recent menswear styles.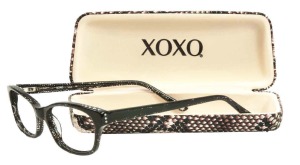 Fashionable favorites and modern classics are featured in the XOXO October Optical collection (Frenzy, Luxe). Bright pops of color and textures are featured on best-selling frames that are perfect for the modern "it girl"!  Read more.
EPON Optical Group Exhibits at GWCO Congress 2014, October 9-12, 2014.
With more than 90 hours of optometric professional continuing education, a rocktometry exhibit hall of fame, and rockin' events –  you won't want to miss GWCO Congress 2014!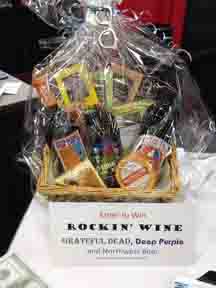 The Great Western Council of Optometry (GWCO) is a non-profit association formed in 1991 to provide a common voice for members within organized optometry, facilitate communication, enhance professional development, and provide financial support to affiliated state optometric associations.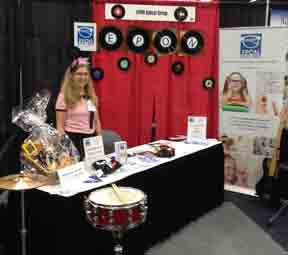 Today, GWCO is comprised of thirteen member states including; Alaska, Arizona, California, Colorado, Hawaii, Idaho, Montana, Nevada, New Mexico, Oregon, Utah, Wyoming, and Washington. A representative from each state makes up the GWCO Board of Directors. The board members volunteer countless hours throughout the year planning the annual GWCO Congress.
Hauppauge, NY – September 2014 – Eyewear industry leader ClearVision Optical introduces three new styles to its best selling DuraHinge™ collection this fall. Recognized for optimal strength and durability, DuraHinge now offers the first plastic model for the collection.  Read more.
CB Sports has announced a worldwide licensing agreement with Mondottica USA. CB is best known for "adding color to the mountain." The CB eyewear collection infuses bright palettes, reminiscent of the vintage CB jackets with updated eyewear shapes along with a universal bridge designed to fit a wider range of facial types.  Read more.
With five new optical styles, Diva's fall release shows off its beauty and diversity with a variety of shapes and elegant metal treatments. Twisted, pressed metal and plastic work is the latest theme to make an appearance in this dynamic jewelry collection.  Read more.
With the rimless Silhouette LITE-Twist, head designer Roland Keplinger has put forward a congenial design concept that redefines eyewear as an accessory: endowed with the Silhouette DNA, high-tech materials and precise, detailed workmanship of the highest class, enhanced by innovative technologies and accentuated with bold color contrasts.  Read more.
Quintessentially British: New Ted Baker Eyewear Styles Merge High Fashion and Retro Influences with Ted's Quirky Personality. Designs Feature Rich Laminate Acetates, High Definition Floral Prints, and Authentic Wood Inlays.
New York, NY (August 4, 2014) – Tura Inc., the inventor of fashion eyewear in 1938, expands its popular Ted Baker collection with four bold ophthalmic models for women and men, debuting in September.  Read more.
Spectacle lens maker HOYA Vison Care has signed a multi-year contract with eye diagnostics company i-Optics to offer eye care professionals EasyScan, a fundus camera that can perform a three-minute eyecare test that provides medical-grade images of the retina without the need of pupil dilation. Read more.
EPON Optical Group partners with Vision Expo West
EPON Optical Group is proud to announce our alliance with Vision Expo West. EPON members receive Free Exhibit Hall registration (a $75 savings) and 10% off CE! Contact the EPON office for instructions on how to receive your discount. Read more.